Philadelphia, PA Traumatic Brain Injury Lawyer
FROM PROFOUND HEAD TRAUMA TO CONCUSSION SYMPTOMS
The brain is a complex and delicate organ. A direct blow to the head can result in massive brain damage. Even indirect trauma may have permanent or lasting effects. If you believe your loved one has suffered a brain injury, it is critical to get the right treatment and the right brain injury lawyer.
Brain injury lawyer Michael Luber has represented many victims of traumatic brain injury in nearly 40 years of personal injury practice. He understands that every person is affected differently. He understands that those specific symptoms must be carefully documented to obtain full compensation.
Luber Law serves the Philadelphia area and southeast Pennsylvania. Contact us for a free consultation with a brain injury lawyer with many notable recoveries in big cases.
Philadelphia TBI Attorney · Detailing the Impact of Traumatic Brain Injury
A BRAIN INJURY LAWYER WILL GET THE HEAD INJURY COMPENSATION YOU DESERVE
Many brain injuries are not initially diagnosed, especially when the victim has suffered broken bones or other acute injuries. In many cases it is family members who first notice that something is wrong.
At Luber Law, we work closely with clients and their caregivers to make sure that accident victims get proper medical care when a traumatic brain injury (TBI) is suspected. We follow the progress so that we can detail the impact for insurance companies or a jury. Brain injuries can cause a wide range of cognitive, physical and psychological symptoms:
Serious cognitive deficits
Short-term memory loss
Fogginess or inability to concentrate
Chronic headaches and fatigue
Impaired vision, speech or mobility
Mood swings and outbursts
Personality change
Some TBI victims require 24-hour nursing care or assisted living services. Many are unable to return to work for months, if ever. Symptoms may come and go. These changes and challenges take a toll on marriages and families. Our role is to paint a picture of all the needs and all the ways that our client's life is adversely affected. We pursue full head injury compensation for medical care, psychological care, lost income, vocational rehabilitation, and the daily pain and suffering.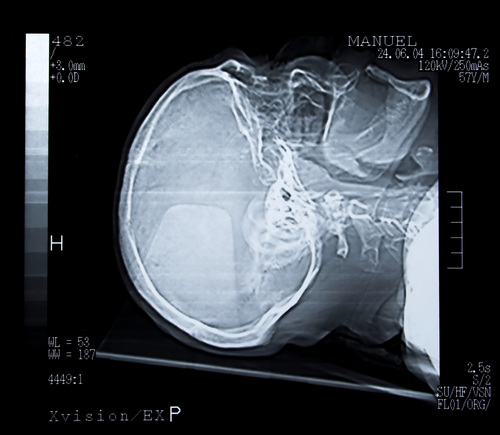 EXPERIENCED PHILADELPHIA TRAUMATIC BRAIN INJURY LAWYER
Michael Luber has recovered compensation for head injury from motor vehicle accidents, workplace falls and explosions, and other personal injury accidents. He knows that TBI victims may need a lifetime of special care, and he is prepared to go to trial if necessary to cover those needs.
Call 215-496-1000 or 888 ASK ME LAW (888-275-6352) in the Philly Metro area, or contact us online. We offer a free phone consultation, and we can arrange home or hospital visits. There are no attorney fees unless we obtain compensation. Obtain the head injury compensation you deserve today.